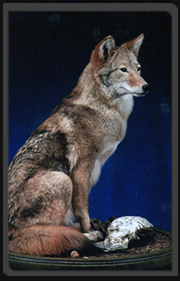 Second in World Mammal, 2001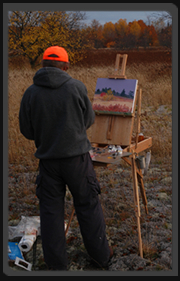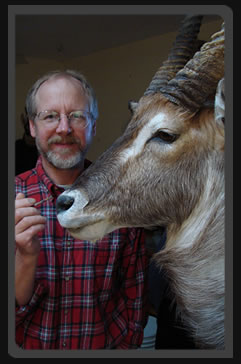 Charlie Fanta has come a long way since 1967, when, at the age of 10, he split the cost of a taxidermy correspondence cource with his dad. The hobby developed and led to a job in a professional studio outside Chicago while he was in high school. "As the 'kid' around the shop, I would be the one to skin the rotten fish and sweep the floor, but I did learn the craft. It was still an apprenticeship type trade. My boss was particularly skilled at birds, passing his knowledge on to me."
In 1975, Charlie headed to Michigan State University, eventually earning a degree in wildlife management. During his years at MSU, he worked at the natural history museum on campus, gaining experience working with a wide range of non-game animals, including raptors. After college, Charlie decided to make taxidermy his profession.
In the early 1980s taxidermy competitions were beginning and Charlie started competing and learning from various judges at the shows. "I just kept studying and striving to get better. I also started teaching others the knowledge I was accumulating."
Charlie entered the World Show in 1995. This show is a gathering of tadxidermists with over a dozen countries represented every other year. It was there that Charlie was honored with the title of Best in World bird taxidermist and won the competitors award, based on the technical skill and artistic merit of four entries. At the time, the show was the largest gathering of its time with nearly 700 entries. He has done well at subsequent world shows, including a second place finish in world mammals, with a coyote in 2001.
As World Champion, Charlie has been asked to judge and present seminars at state and national competitions around the country. He enjoys working with competitors and students, passing on what he has learned.
Charlie lives outside East Lansing, Michigan with his wife and daughter. Interests include bird hunting, gardening, woodworking, sculpting and painting. "The last couple of years I've really gotten into oil painting; landscapes mostly. It's a challenge. Like taxidermy, there is so much to learn."